atan

'TheBorg'

atez
-VS-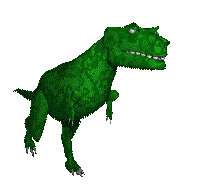 HIS BAD SELF!


---
Satan Matez -vs- HIS BAD SELF!

(c) 1997 by Steve 'The Pirate' Mentos

(Stylishly presented in 42 Col. text and relatively based on facts)

---





You are such an abusive, rude, rigid,
unyeilding, humorless, authoritarian
little Apple II and comp.sys.apple2
newsgroup control freak Satan Matez.

---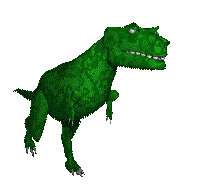 I know that, stupid, what makes you think
I don't know that. How silly you think I
don't know that IDIOT. I'm the keeper of the
Apple II FAQ. I know everything! I'm not
Dr. Wrong. I don't deal with his CRUD. I
know the facts, to the verey last decimal
place. Again and AGAIN, I KNOW THE FACTS
and the FAQ - I dare anyone to tell me I
don't. I'm Satan Matez. I'm PERFECT. I
own the newsgroup comp.sys.apple2. How
dare you challenge my self-proclaimed
supreme authority you PIRATE loving, scum
sucking NET geek, Mac loving nerd of a
TURD.







In the secluded moist programming cubicle
as you code and debug for $$$ for those
other game platforms besides the Apple
II, MAYBE in the sick and twisted
fantasy of your own closed world within
your own tiny mind, you may fool yourself
to think you are. But, everybody
knows YOUR NOT.

You are nothing more than a compulsive,
hate festering, gossip pig, on the lookout
for imaginary crimes that never happened.
Ranting on and flaming everybody that
disputes the logic of your superior self.

You ENJOY chasing your Internet enemies
like a paparazzi squad, looking for a hot
picture to snap of them for your evidence
dossier. With each passing day you slowly
desolve any credibility you ever had. You
really do have a cronic obsessive
personality based on your dictates and
DEVILISH domination.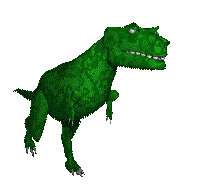 YEAH RIGHT, WHATEVER.
You are more of a schmuck
than Dr. Wrong is, with all his
lies and piracy. Be gone with your
good self. Who needs you? Nobody! I'm
the one they like and admire. I'm the one
that helps the new users with my generic,
orders that they read MY FAQ page.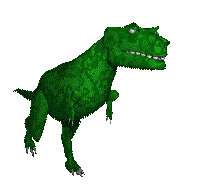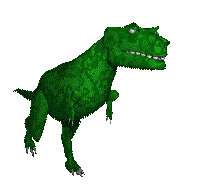 You see what I mean. you two-faced, self-destructive
split-personality of a fish-breath feeble freak.
You surround yourself with hate and ignorance.
When you feel hurt, thwarted or just put off and miffed,
by your own spewing stupidity, when anyone
tries to tell you the truth, you turn
into a vicious, marauding cop, beating
the hapless offender senseless with your
big mental night stick and flame thrower.
You act like a stalking highly pissed
Trex...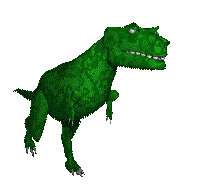 AaaarrrrGGHH,
Be gone you geek- borg BUTTHEAD.

There, see what I mean.






Then after you catch them with your
powerful jaws and tear them to shreads
with you snappy tart remarks, you drag
them off to your IRC circle and
kangaroo court, where you serve
gloatishly on their remains - as the procecutor,
judge andjury. Never rendering anything other
than
GUILTY!

After you find them GUILTY, a foregone
ignorant conclusion, based purely on IRC
childish, group gossip and lies, you
gleefully pronounce the harshest possible
punishment, posting your self-rightous
condemnation to the newsgroup for all the
world to read and laugh at.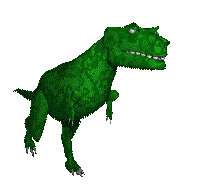 GET A CLUE, get real, GET LOST.
Your insane, you moron. You forget I can't
be like that. I'm an Eagle Scout, a male
virgin, I'm hetrosexual, I'm a Catholic,
a Christian, a computer science graduate
and I'm PERFECT besides. I'm very smart.
I was VERY POPULAR and WELL RESPECTED
in my CalTech Frat dayz..oops. I was the King
of winternet.com too.
And, DON'T you FORGET IT.

I don't smoke, I don't drink and I most
CERTAINLY DON'T DO DRUGS. Well, I
mighthave sinned once, when I turned 14.
Hail Mary..mother of God, forgive me for
Ihave sinned (times 200), there, now I'm
sin free and perfect again.
See how easy it is.







Sure..pure, sin free and perfect. Right.
As Iwas saying, then in the curdled recesses
of your twisted mind, you also become the
sneering prison warden, the sadistic
prison guard. Plus the bland, cold and
unfeeling exterminator of the foul, evil
captured and cornered CSA2 users you
coax into your web like a poison spider.

And so, you mentally throw the switch,
cackling dementedly with your demonic
rants. while contemplating the pitiful
writhings and torment you fling off on
the poor wretching persons who dared to
cross your dictates and CSA2 utterings.

Oh my God, what am I saying to my BAD
SELF. How could I accuse my BAD SELF
of such vile things, thoughts and deeds. I
profusely apoligize for what I just said
about my BAD SELF. to my of.
Please FORGIVE ME.
I just got totally carried away. I'm
no better than Dr. Wrong with his stupid
babble on the CSA2 newsgroup against you.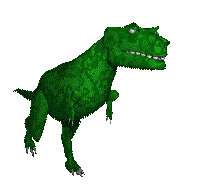 YEAH RIGHT!

Forgive you? Hell, no I want FORGIVE YOU.
I don't forgive anybody that says things
like that about me. LIAR, LIAR, leave
and NEVER COME BACK. I don't need you
around bugging me. I kill bugs. Be gone
now ROACH scum, before I roast you alive
with my skillful flames. And don't you forget
either.
NEVER COME BACK.







OK, but...your STILL A STINKIN LOOSER,
SATAN MATEZ. See what you look
like now to all the CSA2 readers.

A stupid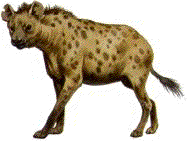 stinkin
little
hynea, that's what
YOU LOOK LIKE.


---
The end